The Seeds of Life Raw Food Cafe Bali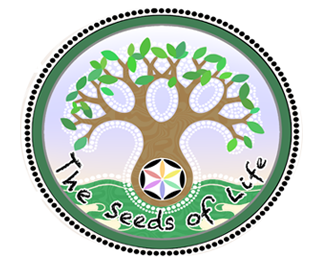 Our vision for SOL Raw Food Cafe Bali and Taiost Tonic Bar
is to present our clean fresh vibrant living raw foods many have come to enjoy from our retreats, in a restaurant environment, support the growing healthy raw food community here in Ubud which is the largest in the world per square meter & continue to educate & inspire our students from our training's. So now you don't have to do our retreats or trainings to get a taste of the goodness. Our Raw Food Cafe Bali Positioned in the mountains of Ubud, we have access to some of the most vibrant organic produce grown in rich volcanic soils & fresh picked daily. Serving fresh organic juices, super food smoothies, delicious raw & vegan deserts, soft centred-tonic-herb filled raw chocolates, super food bliss balls.
Then we go to the next level. Serving Reishi mushroom & cordyceps extract powder brownies with coconut ice-cream, papaya crepes, Sol Jars, smoothie bowls, chia porridges, triple layered banana pancakes, raw warmed pizzas, lasagnas, Malaysian laksa, Korean hobak rolls, tacos, enchiladas, gnocchis, veggie wraps, burgers, pastas, sprouted seeded hummus, moussaka, take away ferments & coconut yogurt, Wild Ancient Artisan Chinese Tea menu, ancient tea tree kombuchas, coconut kefir- all raw of course. In addition we have a very extensive Tonic bar serving drinks that support optimum health from the Indonesian, Ayurvedic & Taoist herbal systems. Read our menu below & stay tuned as we take raw food to a whole new paradigm.
Also, keep an eye out for the students from our training as they will be doing their internship here in the Cafe! Could this be you?
Located In Ubud Bali, Indonesia
A very exciting, inspiring & creative Raw Food Cafe & Tonic Bar. Come & check it out…