We are really excited to bring you technology from the ancient wisdom of the Taoist master herbalists.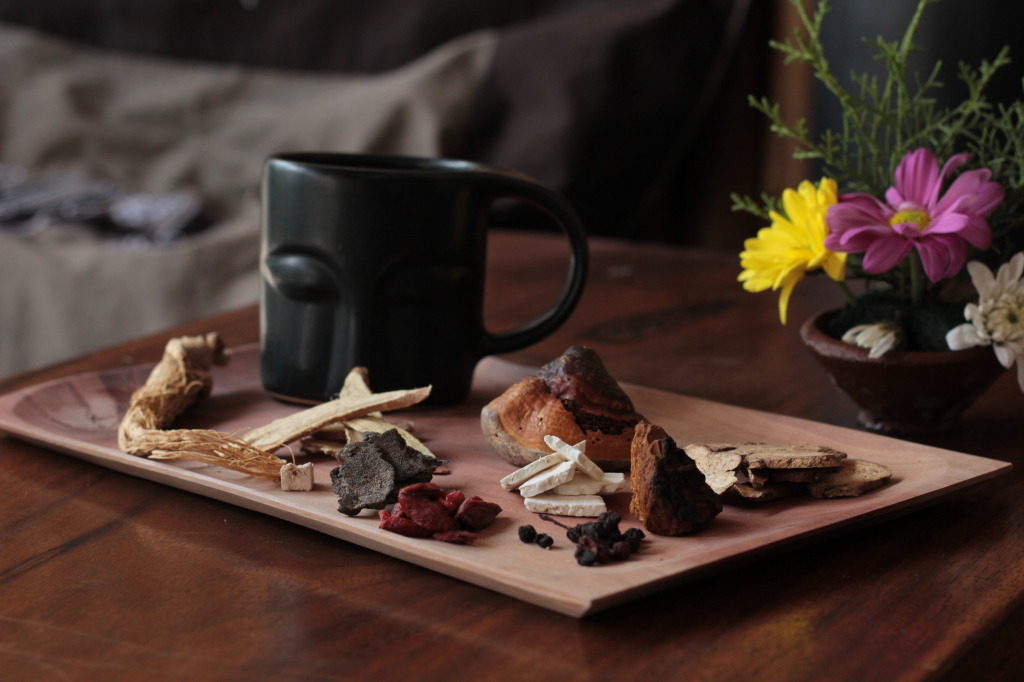 We present our Loloh Tonic Bar. For over 5000 years, the Chinese master herbalists have meticulously documented and studied nature and her inhabitants from the perspective of gaining superior health and longevity in a way harmonizes ie the yin and yang principals. We source and combine wild and organic tonic herbs directly from China from families who understand that the efficacy of the decoctions is only as good as the quality of the herbs. We have not held back in sourcing the best and freshest available. Freshly picked 10 year old Ginseng, wild shizandra berries, organic goji berries and locally grown reishi mushrooms, for example.
This is all is available in our Loloh Tonic Bar as decoctions, tonic creamers, chocolates, deserts, salad dressing, miso soup and our take away drinks fridge. In addition to our decoctions, we have sourced the latest technology in micronisation. This technique means of extracting the most beneficial constituents from the herbs making them far more effective and bio-available. They enter the body's energy system via a different pathway to the decoctions. Our formulas have been carefully crafted upon an ancient & trusted system. We have not and will not carelessly combine plant technology without careful examination or planning.
CHECK OUT OUR MENU
(Click image for full view)